Learn More About USPS Form 1583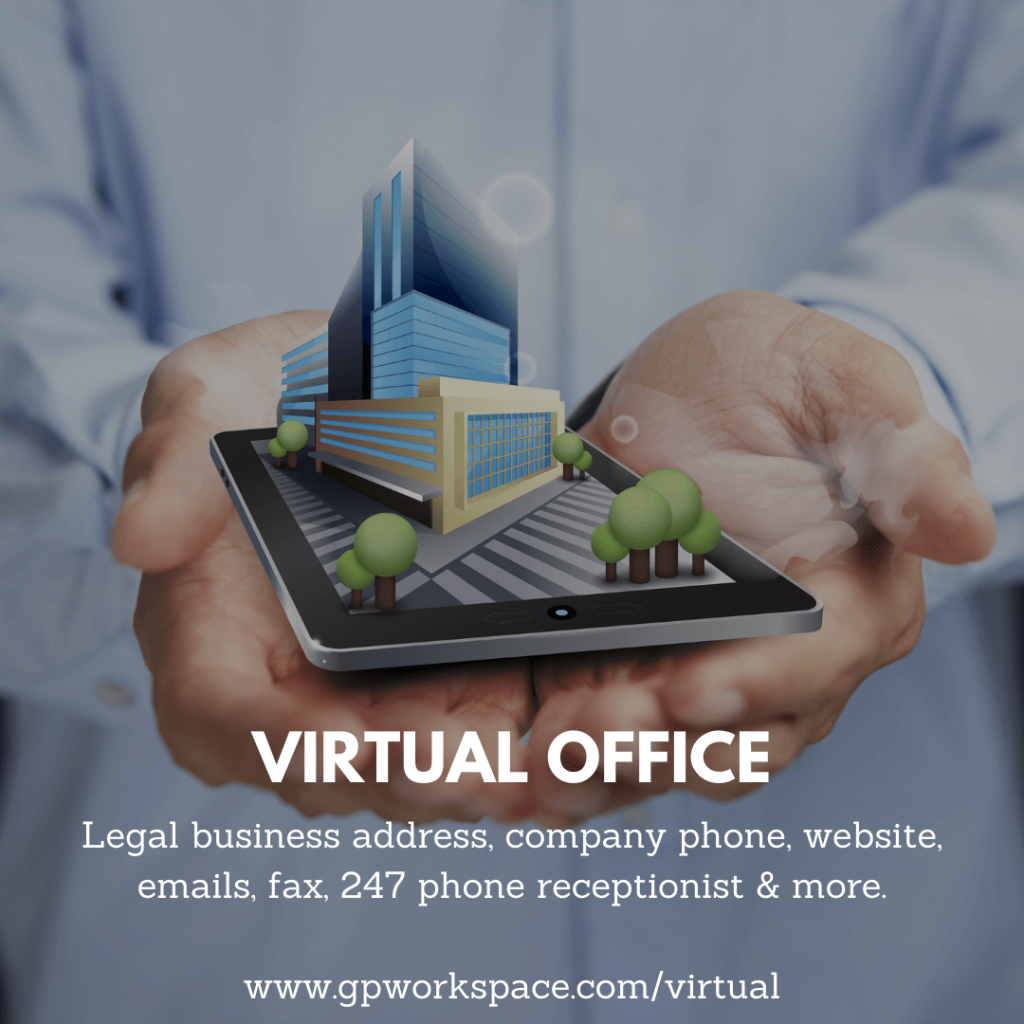 What is the purpose of Form 1583 from the United States Postal Service?
Anyone renting a Virtual Mailbox Services, Private Mailbox Stores, PO Box, Virtual Office Space, and Business Center where they receive mail from an approved third-party business location (known as a CMRA) must complete the form 1538 with a notary. They require this so they can keep track of who uses an address in case a bad actor uses it for an illegal reason. Good news you can connect with an online notary 24 hours a day HERE. 
Once you fill it out please email the scanned document  to support@gpworkspace.com 
CMRA clarified
Commercial Mail Receiving Agency is the abbreviation for Commercial Mail Receiving Agency. Mail and package businesses, as well as printing centers, fall into this category. Separate from the national postal administration, coworking spaces, and virtually any form of a private firm that handles and maintains mail operations on behalf of individuals and businesses. In addition to ordinary mail, CMRAs can also accept larger shipments. For a variety of reasons, many firms utilize this form of mailing address. It may be convenient for them if they receive a large number of physical packages, depending on their location. It can also save time to have digital capabilities to sort and view mail from a browser or app if they have a virtual alternative.
Notarize it in person or online.
You can get your identity verified digitally using an online notary, which is a cool fact. If you choose the traditional in-person option, you would normally call your chosen business center or notary and inquire about their availability before going in person. They may notarize any of your documents in minutes for a small price, even 1583.
It was permissible to have identity notarized.
They'll need two pieces of identification for this form. Credit cards, social security cards, and birth certificates, believe it or not, will not be accepted. One of the forms of identification must also have a photograph of you. The following is a list of items they will accept from you, which is also printed on the form:
Valid driver's license or non-identification driver's card issued by the state
An identification card from the military, the government, a university, or a well-known corporation
Passport, Alien Registration Card, or Naturalization Certificate
Voter or vehicle registration card Current lease, mortgage, or Deed of Trust
Insurance for your home or vehicle
Here's a link to a pdf that you may download, as well as an embedded document: Form 1583, United States Postal Service
It's simple to fill out using Adobe Acrobat, PDFFiller, a cloud-based PDF editor, or Adobe Reader, which comes standard on most Windows and Mac computers.
What if I don't live in the United States?
For example, an online notary company provides the most convenient and reliable service. In most situations, however, international embassies and financial organizations can act as notaries in this situation. There's no guarantee they'll do it, but there's a chance they will, and you may easily ask them. It may be preferable to take this path as a non-resident of the United States, as many notaries in the United States will only stamp this paperwork for citizens. If none of the aforementioned options work, you should seek legal advice from an expert who specializes in international law and citizenship.
Dual citizenship and international travel
It might be easier to get an online notary to authorize you in this scenario. You should be able to obtain acceptance as long as you have a stable internet connection and the necessary pieces of identification.
Is it necessary to renew this document?
Keep current with the most recent rules. Your CMRA should also be alerting you, whether by email or regular letter. Your mailbox costs must be renewed, and the amount varies according to the operator and area.
The USPS Form 1583 and Virtual Mailboxes
The form is an important part of setting up a virtual mailbox in the United States. However, we've made the procedure of having it notarized right from your computer very simple for both local and international candidates. All you need is a camera and the necessary identification. An online notary company is available so you may apply and receive your digital mailbox in minutes.
For more information on how to fill out, see the video below. 
Is my mailbox managed by the USPS or by a private company?
It's done through a private corporation. As previously stated, a CMRA is a designated private operator with the authority to handle such services. They are, however, accountable for adhering to the rules and regulations that come with the job, as well as getting appropriate USPS documents.

What is the maximum number of persons who can share the same account or mailbox?
In order for mail and parcels to be delivered consistently and opened by the organization renting an address, an individual, a designated individual on behalf of a firm, or a company name must usually be in the address sent to. It depends on whether it's a husband and wife or another legal status. Each person who gets letters would also be required to complete a form. Always get legal advice while dealing with these issues. Some of the rules from the USPS site, as well as document 508 recipient services, are listed here.

Is this for a real mailbox address or are you merely scanning and forwarding my mail?
Every postal address obtained through the Global Presence platform and partner operators is a real physical address. Each package and letter is delivered to the address you provide when you join up. All mail is scanned by a designated person at that location, and you may choose to have it forwarded somewhere else, have them open a piece of mail for you, or destroy it by seeing it using a web browser or an app.

When using a virtual mailbox, how does HIPPA security work?
We have some HIPPA-compliant operators, but not all of them. If this is essential to you, we recommend that you check with us first, as well as your company's policies and regulations, before opening an account.

Is this something that a lot of people do, and how long has this service been around?
The form 1583 has been around for more than two decades. It is newer inside the decade to be able to have a PO Box with internet capabilities. Because of its convenience, it is becoming increasingly popular.
People in the business world
Travelers\sExpats
Military
Solo-preneurs
People who own several enterprises
What is the best way to get the form to the Global Presence?
You don't have to submit your form and IDs if you use our online notary service because they are instantly given to us. If you utilize your own notary, once you've signed up for a digital mailbox, you can upload your notarized form 1583 and IDs. Finally, you can send your submission to Global Presence, 8362 Pines Blvd #116, Pembroke Pines, FL, USA.

How to Fill Out Form 1583 in Step-by-Step Instructions
Box #1: Just like any other document, fill in the date when you're finished.
Box #2 This is the name of the person to whom the mail will be sent, and it can also be your conducting business name (sometimes known as a fictitious business name) if registered in your state.
Box #3 Enter the exact mailbox address and phone number you chose when you signed up for Global Presence Mailbox. Remember that it must be identical, so double-check if required.
Box #4 Fill in section (a) with the name of the CMRA and section (b) with your new address (b – e),
Box #5 – If you want your CMRA operator to receive mail on your behalf, you must sign in that box separately to authorize them to do so. We strongly advise you to complete this section.
Box #6 Type the same name as the person or business who will be receiving the mail.
Box #7 Type the applicant's actual home or business address in this box.
Box #8 This section requires two forms of identification, one of which must be a picture ID. Identifying information must be written in by the agent. Verification is required.
Box #9 A business name that is the same as or different from the applicant as long as it is the same as the entity that is opening the mailbox.
Box #10 Is optional, but if your business address is different and associated with this mailbox, please include it. If you're an individual, you can use your home address.
Box #11 Describe your company and the products or services you manage and/or sell.
Box #12 If your corporation or firm's mailbox will be utilized by numerous persons, this section is for you. Each person who will receive mail must be added. The same restrictions apply to each member, who must provide a verifiable identity.
Box #13 This box is for any corporate member that receives mail at this address. It is considerably more strict than a "business" because each officer's address must be included.
Box #14 If your company name is already registered, they'll require the nation, state, and registration date. You may need to reference your DBA or doing business as files, also called a fictitious business name in some states.
This is the box where the notary or authorized agent will sign. There isn't anything you can put in this box.
Box #16 This is where you sign to complete the transaction. And if the applicant is a corporation or a firm, only an officer can sign. They also have to include their title.

Is form 1583 the same as a mail forwarding form?
It is definitely not a forwarding document and will not forward any mail on your behalf. If you want the USPS to forward your mail you must fill out a separate change of address with them. They now offer an online option as well located here: Official USPS® Change of Address
Form 1583 is strictly an authorization for the CMRA to receive mail on your behalf at the chosen address.