We have been in business since 2007 as a business and marketing development agency. In 2020, we launched on-demand  Private Offices, and Virtual Business Addresses and Services to support entrepreneurs, executives, and creatives. We love serving our members with love and excellence!
"Time To Accelerate Your Growth"
We offer a hassle-free environment with an on-demand co-working desk, private offices, conference rooms, and virtual business addresses and services. Community members have access to our amenities, innovative technology, and business development designed to help you grow.
Check out this video that CEO Jack Hakimian shared to get a visual tour of some of our offices.
Coworking

, gets the juices flowing
Being stuck in your home or not having the proper space and tools can hinder growth. Our private offices and business services can spark your growth.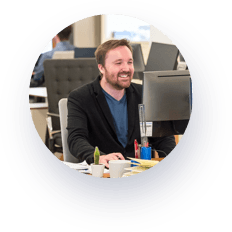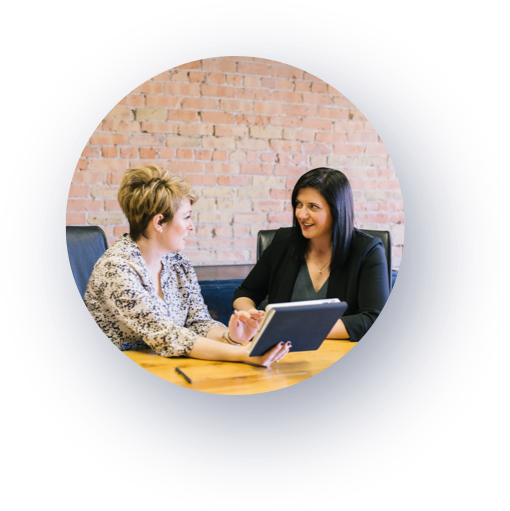 Frequently Asked Questions
We are a business and marketing development organization that aims to empower entrepreneurs, executives, creatives, counselors, and self-starters. We are located in Pembroke Pines, Florida, and offer on-demand CoWorking Desk, Private/Team Offices, and Virtual Offices/Services for those needing
a legal business address, 247 phone receptionists, digital phone numbers, company websites and emails, fax receiving, and sending capabilities, mail & package receiving, member notifications, conference rooms, and much more. We are
A+ BBB (Better Business Bureau
) rated, have
4.8 stars on Google review
and are members of the
Pembroke Pines Chamber of Commerce
. We are here to serve you!
What is "Coworking" office space?
Generally speaking, the definition of coworking is when people come together in a neutral space to work independently on different projects or in groups on the same projects. It's different from a typical office workspace because people in a coworking environment generally don't work for the same company. Coworking spaces offer the same amenities you'd find in a traditional office, along with a lot more. Flexibility is a major differentiator, as you don't need to sign a long-term lease for a coworking space. Every coworking space will always have the basics like WiFi, printers, and usually some kind of conference room, some will also have tea, coffee, and snacks. Some will have start-up resources at your disposal, ranging from digital assets to coaches and consultants.
What are the different types of membership services?
GPWorkspace.com offers four different types of plans. Below are the details of each membership type:
Virtual Office (Monthly):
Establish a professional business address for your company. Receive daily mail and packages as well as notifications. Receive a one-page website with 10 company emails (

name@yourcompany.com

). Company phone number with a live receptionist answering calls, call transferring (Call Forwarding), with message email and SMS alerts. Company fax number and faxes converted to email. Starting at $59.99.
CoWorking Desk (Hourly, Half & Full Day):
Access to an available desk in a team office. Just bring your laptop, pick the designated seat, and get to work. Starting at $10 per hour.
Dedicated Desks (Monthly):
There is no need to bring home your monitor or desk plant with you when you leave. You'll set up shop in the same spot each day and it is secure. Starting at $300 per month.
Private Personal & Team Office (Hourly, Half & Full Day)
Fully furnished space of your own that can accommodate teams of 1 to 10. Starting at $15.00 per hour.
What is the On Demand / GP Workspace Membership?
GPWorkSpace.com Membership grants you access to the GPWorkSpace.com work community and the possibility to book a workspace. Membership comes with the ability to book a workspace or conference rooms
What's the workspace?
A daily workspace is designated as a shared desk area that you can rent for the day or a private office. GPWorkspace.com has limited seating, work surfaces, and power outlets. With  GPWorkSpace.com membership, you will have access to the on-demand workspace at selected locations.
Where can I book my workspace?
GPWorkSpace.com Membership allows you to book on-demand workspace at any of our GPWorkSpace.com websites. The list is constantly growing, and you can see our current locations here.
Do I need to reserve a workspace before I get to the GPWorkSpace.com location?
Yes, you do. To ensure that our members have the best possible experience, GPWorkSpace.com asks you to book a workspace at least one hour before you plan to get to work.
Can I book a workspace/conference room at GPWorkSpace.com with GPWorkSpace.com membership?
At this time, GPWorkSpace.com membership only allows access to workspaces and conference rooms from Monday to Sunday, 9 a.m. to 9 p.m.
Can I register my workspace guests?
At this time, GPWorkSpace.com does not offer members the choice of adding guests to our workspaces. If you want guests to work with you for the day, you are welcome to book a conference room at GPWorkSpace.com.
What is GPWorkSpace.com visitor policy?
GPWorkSpace.com is an open environment and members are more than welcome to accept their guests. GPWorkSpace.com uses a camera system to document all visitors entering the GPWorkSpace.com location.
Note as a Member, you are responsible for all actions taken by your visitor. To optimize your guest's experience, GPWorkSpace.com recommends that Members register expected guests prior to arrival at GPWorkSpace.com/guest.
Please note that if you have a Dedicated Desk you are required to have a conference room or private office booked to welcome guests to our locations. Dedicated desk or for individual use and the room should remain at library-level volume.  You can book conference rooms on our website or mobile app.
I'm locked out of my building after hours. What should I do?
If you are unable to get into your building or office outside of business hours, please call the Emergency Call Center (754) 354-5861.
Get a 15% discount on your first booking when you subscribe to our newsletter and opt-in.